Poetry Leaves 

2019 Sponsors
Russ's Party Store in Waterford, MI
Sue & Frank Camilleri
Margaret Birch, Township Treasurer
Gardner-White of Waterford

The purpose of the Poetry Leaves project is to make poetry a part of the everyday lives of Waterford residents and visitors to the Township. Each May, a street exhibition of poems submitted by area poets, both the novice and the accomplished writer, hangs in the trees on the Waterford Township Civic Center campus. For 2019 displays indoors will be located in the Library, the Township Hall atrium, and various locations throughout the township. To purchase a volume of poetry from past exhibits, please visit
http://www.poetry-leaves.com/purchase
. The window for submittals for 2019 is January 1, 2019 through April 15, 2019.
Rules for Entry:
Please include the title and your name at the top of your poem. All elements of the poem should be left justified and/or centered to aid with publishing.
​
Additional rules for entries:
Family-friendly language and content
One entry per person
Original poetry by the poet submitting the entry
No pictures or photographs
Easy-to-read font
Minimum font size: 14pt
Maximum length: One 8.5"x11" page
Deadline for entries: April 15, 2019
Options for Submitting (please only choose one):


Visit the Poetry Leaves website.
You can print out a copy of your poem, download, complete & sign this printable PERMISSION FORM and turn in paper copies of both at the Library.
If you have an account with Submittable.com, or want to create one (it's free), click on the button tagged "Powered by Submittable."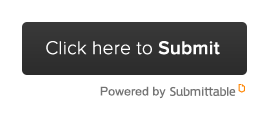 Programs:


Plans for the 2019 project include a video series featuring readings by published poets from the metro Detroit area and interviews exploring their creative process and sources of inspiration. In addition will be video clips of prompts by poet Glen Armstrong (Waterford's Poet Laureate) to assist novice poets in writing an entry for the 2019 Exhibition. Look for these on the Poetry Leaves website and facebook page early in 2019. The Library continues to offer a monthly Poetry Writers Workshop. Plan to join us for the Ribbon Cutting Ceremony and Reception to open the new exhibition.
Poetry Writers Workshops, led by Glen Armstrong. Come with a pen/pencil & paper and leave with a poem. Meets on the 3rd Thursday of the month, 7:00p-8:00p in the Library Conference Room
Open Mic Poetry Readings, Thursday, Mar. 21st, 7:00-8:30p at L.A. Cafe
Poetry Leaves Exhibition Ribbon Cutting, Reception & Community Readers,

Wednesday, MAY 1st, 5:30p-7:30p
2018 Sponsors
Suburban Ford of Waterford
Russ's Party Store in Waterford, MI
A&A Insurance Center, Inc., in Waterford, MI
Margaret Birch, Township Treasurer