Poetry Leaves 


2020 Sponsors
Russ's Party Store in Waterford, MI
Margaret Birch, Township Treasurer
Kim Markee, Township Clerk
Marie Z. Sullivan & Sandy J. Smith in memory of Georgia Maxwell
Nancy & Bob Smith in memory of Howard Heitzeg


The purpose of the Poetry Leaves project is to make poetry a part of the everyday lives of Waterford residents and visitors to the Township. The exhibition will run May 20th - June 3rd, 2020, on the Township Campus, including Township Hall, the Department of Public Works lobby, and the Library. An outdoor exhibit of kids' poems will also be outside the library on the Civic Center campus. A ribbon cutting is scheduled for Wednesday, May 20th, at 5:30 p.m. at the Township Hall Auditorium.
***
Poetry Leaves 2020 will begin taking submissions on January 1st, 2020.
To purchase a volume of poetry from past exhibits, please visit
http://www.poetry-leaves.com/purchase
. We cannot provide free contributor copies.
Rules for Entry:
Your poem will not be selected if it does not follow the following guidelines.
Please include the title and your name at the top of your poem. All elements of the poem should be left justified to aid with publishing. Please use normal margin settings.
​
Additional rules for entries:
Family-friendly language and content
One entry per person
Original poetry by the poet submitting the entry
No pictures or photographs
Times New Roman font
Font size: 12 pt
Maximum length: One 8.5"x11" page
Deadline for entries: March 27th, 2020
Options for Submitting (please only choose one):


Visit the Poetry Leaves website.
You can print out a copy of your poem, download, complete & sign this printable PERMISSION FORM and turn in paper copies of both at the Library.
If you have an account with Submittable.com, or want to create one (it's free), click on the button tagged "Powered by Submittable."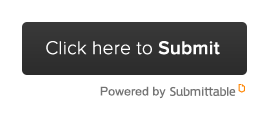 Programs:


Plans for the 2020 project include a video series featuring readings by published poets from the metro Detroit area and interviews exploring their creative process and sources of inspiration. Look for these on the
Poetry Leaves website
and Facebook page in 2020. Plan to join us for the Ribbon Cutting Ceremony and Reception to open the new exhibition.
Poetry Leaves Exhibition Ribbon Cutting, Reception & Community Readers
,
Wednesday, MAY 20th, 5:30p-7:30p
2019 Sponsors


Russ's Party Store in Waterford, MI


Margaret Birch, Township Treasurer
Gardner-White of Waterford
Sue & Frank Camilleri